Welcome to Memorial Town & Country Animal Clinic
Your Veterinarian in Houston, Texas
Call us at (713) 464-4686
Pet Emergency? Call us right away or the Emergency Clinic VERGI at 713-932-9589!

Leading Houston Veterinarian
Memorial Town & Country Animal Clinic (MTCAC) is one of the top veterinary clinics in the Houston region. We have been a member of AAHA (American Animal Hospital Accreditation) since 1968. We can provide a variety of services for your dog or cat, including preventative exams, immunizations, dental care, and even surgical procedures. No matter what sort of treatment your pet needs, we will treat them with the utmost respect and empathy. Read on to learn more about the services you can get here from a top veterinarian in Houston.
Preventative Exams
Preventative exams may very well be the most important service that you can get from any Houston veterinarian. Just like humans, cats and dogs should get yearly physical exams to identify any problems and nip them in the bud. Our staff can quickly and effectively get your pet the treatment that they need if we do identify any problems at their exam. We will also check if your pet is up to date on all of their vaccinations when we give them an exam.
Immunizations
If we determine that your pet needs any immunizations, we recommend that they get these immunizations as quickly as possible. The sooner that your pet gets their shots, the sooner they will be protected against a variety of different diseases. While puppies and kittens certainly need to get the most vaccinations, adult dogs and cats also need to be vaccinated against several diseases. Your Houston veterinarian will let you know if your pet needs to be vaccinated when you bring them in for a physical exam.
Dental Care
We even offer dental care. We will take a look at your pet's teeth at their physical to determine if they need a cleaning. Our staff can clean your pet's teeth to ensure that they don't develop any cavities. If they do, we can pull the affected tooth while they are under anesthesia.
Surgical Procedures
Our practice is equipped to handle various surgical procedures. We perform many successful spay/neuter procedures every year. We also have a great deal of experience surgically removing tumors. Of course, we can also perform other surgical procedures.
Make An Appointment With Our Veterinarian In Houston Today
If your pet needs veterinary care, bring them into Memorial Town and Country Animal Clinic. We can treat a variety of different conditions at our practice. If you want to make an appointment, all you have to do is contact us through our website or give us a phone call at (713) 464-4686. One of our friendly associates will help you set a time that is convenient for your schedule.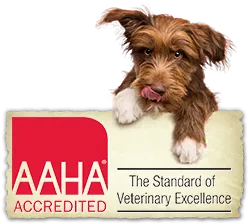 MEMBER
American Veterinary Medical Association
Texas Veterinary Medical Association
Harris County Veterinary Medical Association
American Animal Hospital Association
Cornell Feline Health Center

Dr. J.M. Brasher and Dr. Mark Peterson
Memorial Town & Country Animal Clinic
12661 Memorial Dr., Houston, TX 77024
PHONE (713) 464-4686, FAX (713) 464-4686
EMAIL: [email protected].